Game of Thrones is an American fantasy drama television series created by David Benioff and D. B. Weiss. It is an adaptation of A Song of Ice and Fire, George R. R. Martin's series of fantasy novels, the first of which is A Game of Thrones. It is filmed in Belfast and elsewhere in the United Kingdom, Canada, Croatia, Iceland, Malta, Morocco, Spain, and the United States. Here are the top 10 facts about the Game Of Thrones for you to read and enjoy!
10). There are more characters in book than in the TV series. There are 2,103 characters in the book; whereas, there are only 500 or more characters in the TV series. 553 cast members are listed in the GAME OF THRONES TV series so far. I don't know how GRRM kept track of all those 2,103 characters in his books.
9). Oh yeah! GRRM stands for George R R Martin. He is the creator of the series of epic fantasy novels "A song of ice and fire". GRRM is 68 years old as of now and thank god for his mesmerising imagination.
8). JOFFREY BARATHEON is the most hated GOT character. Of all the characters we hate on Game Of Thrones, Joffrey Baratheon takes the top spot followed by Cersei Lannister and Ramsay Bolton.
7). Shortest and tallest Game Of Thrones characters!!! Peter Dinklage who plays the role Tyrion Lannister is the shortest character. His officially recorded height is 1.35m (4'5"). Funny that this little fellow always pays his debts. Ian White who plays the character WUN WUN is the tallest character. His height is 2.16m (7'1") . So sad that this character is a wight now.
6). Real life Game of Thrones couples? Yes, GOT characters have become real life couples like KIT HARINGTON and ROSE LESLIE (Jon snow & Ygritte). In June 2017, KIT revealed that he and LESLIE moved in together. Hope the romance between the king in the north and the wildling blossoms like the show.
5). GRRM has scripted only 4 episodes of the series so far. He also serves as the series' co-executive producer. In 2011, he was included in the annual time 100 list of the most influential people in the world.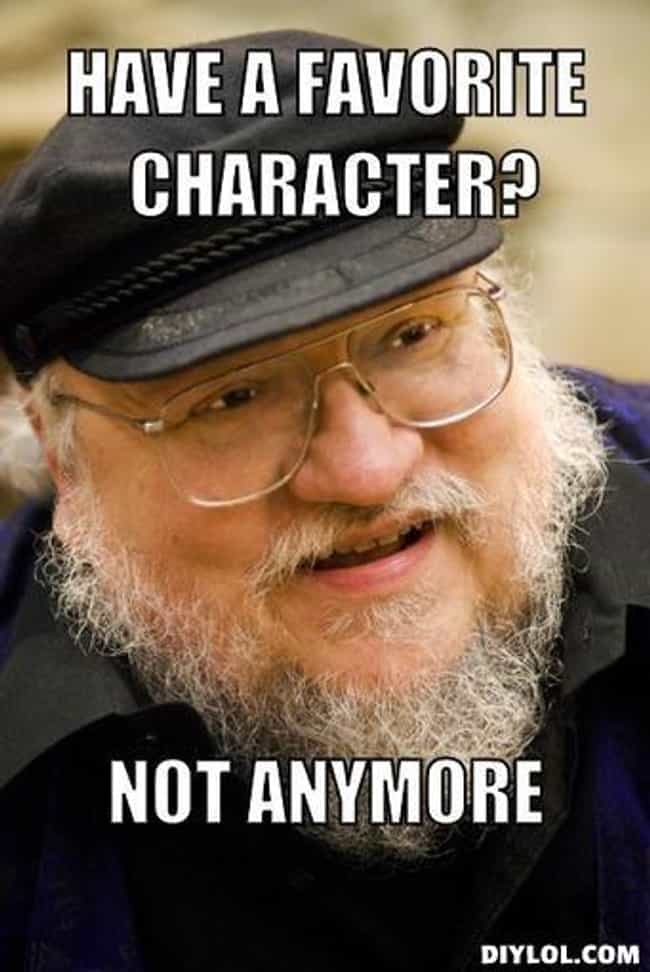 4). What??? GOT is not the highest grossing TV series? Yes folks, it may seem surprising, but GOT is the 4th highest grossing TV series as of now. It has all the potential to become #1 grosser. It is not the highest watched TV show either.
3). Tier A Game Of Thrones actors are each paid a whopping $1.1 million per episode. According to The Hollywood Reporter, EMILIA CLARKE (Daenerys Targaryen), KIT HARINGTON (Jon Snow), PETER DINKLAGE (Tyrion Lannister), NIKOLAJ COSTER-WALDAU (Jaime Lannister) and LENA HEADEY ( Cersie Lannister) are paid $1.1 million per episode for seasons 7 and 8. They were paid close to $300,000 per episode for seasons 5 and 6.
2). Most pirated. From the past 6 years the fantasy drama series has topped the most pirated list coming from the popular torrent client BitTorrent. Following the broadcast of the season 6 finale, a jaw-dropping 350,000 Game Of Thrones torrents were being shared online. No wonder why this show is still not a top grosser.
1). Wolves are Dogs. The Stark family's famous direwolves are not really wolves at all, though they certainly look wolf-like; they are really a group of specially-trained Northern Inuit Dogs, a crossbred relative of the Siberian Husky. The canine actress who played Sansa Stark's direwolf, Lady, is a Northern Inuit Dognamed Zunni. There is apparently life after death on "Game of Thrones." Actress Sophie Turner, who stars as Sansa Stark on the HBO fantasy series, revealed that she adopted the dog that played her character's ill-fated dire wolf, Lady. "My mum persuaded them to let us adopt her," she said of her Northern Inuit dog named Zunni.